Despite all the simplicity that shopping in this day and age brings, the abundance of practically any products in the market can make shopping rather difficult. In addition, the different characteristics of each product from various brands can can sometimes be overwhelming.
While finding a snack to accompany your Netflix binge session can be easily solved with a random wheel selector, finding the perfect smartphone is another thing. Besides the different specifications of each phone, the price point that tends to be high can make getting a new smartphone tricky.
But worry not! In the maze that is today's market, we have acquired a map full of the things you can consider before buying a new phone. Let's check it out!
1. Price Range
Before you start considering the brand or features of the phone, it is important to set a limit on how much you want to spend on your new phone. This is especially important if you are on a budget. Because this way, you can help yourself reel back when you get carried away and instead choose a more budget-friendly phone that won't hurt your pocket.
2. Payment Plan
Paying upfront is definitely still the best way to buy your phone because this way, you can spend less money. But, if you are in a time constraint and paying upfront is not an option, then you can also choose instalment plans provided by your local carriers. While it would cost you more money down the road, joining these instalment plans would also allow you to get a phone at a more affordable price.
3. Operating System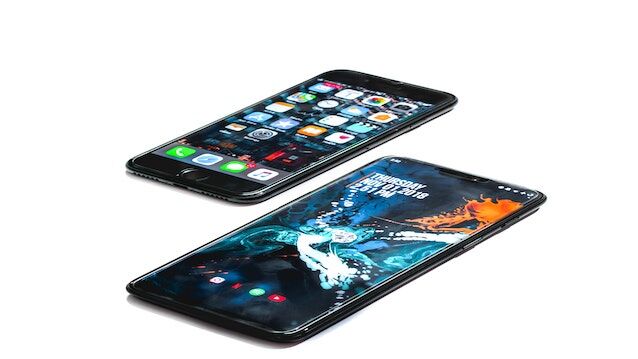 Source: Unsplash.com – @v4ssu
Much like the human soul, an operating system (OS) is the core that makes your phone. Apple's iOS and Android are the two most well-known smartphone operating systems- and for good reasons. The variety of applications that these two OS can support, despite both OS' fair share of benefits and drawbacks, is just amazing.
Unlike iOS, Android phones are not limited to one brand. Instead, they are available over a wide array of brands and models. They also typically offer more customisations and support more diverse applications. As Google developed the Android system, it is also more compatible with Google applications such as Google Maps, Gmail, and Google Chrome.
On the other hand, iOS is strictly available on iPhones, which mostly are sold at a premium price. Yet, if you already have other Apple products such as the iMac, MacBook, and iPad, then it would be wise to opt for an iPhone for better connectivity between your devices. All in all, Apple iPhone offers a more integrated system within each and across Apple products.
4. Storage
Despite the huge amount of storage today's smartphone offers, you have to understand that most of them would be used to store the OS and applications. If you mostly use your phone for social media and texting, then opting for a 32GB to 64GB storage should be more than enough. However, if you like to take pictures, play mobile games, listen to music, and have a lot of applications installed, you might need to opt larger storage space.
Another option is to look at phones that offer an external memory slot, so you can buy the phone with less built-in storage and use a microSD card instead. This way, you can also save a good amount of money. Having said that, iPhones never come with an external memory slot, so if you want to go with this option, then you will have to go with an Android phone.
5. Display
The most suitable size for your phone may vary due to what you usually use your phone for. For example, if it is mainly for communication, then a 5-5.5-inch phone should be enough. However, if you also use your phone to watch videos, play games, and edit pictures or videos, then you would need a bigger screen.
When it comes to the screen resolution, usually a full HD or 1080p should be enough. You can also opt for the 2160p, should your phone have a bigger screen. However, carefully consider the screen size you are going with, as you will have to carry the phone around.
6. Battery life
Generally, the more advanced the phone is, the shorter its battery life would be. So, if you opt for a phone with a larger screen, better resolutions, and more advanced OS, their battery life would not be as long. Make sure to check the phone's battery life through their website or the customer help in your local store before you buy your new phone.
7. Camera
As most people nowadays prefer to have one device for everything, smartphone companies worldwide are always in a race to produce a phone with astounding camera quality. However, whether or not a phone camera is good cannot solely be determined by how many megapixels the camera is. The kind of lens that is built into the phone and other criteria also plays a huge part.
So how do I know whether or not the phone's camera is good? Well, the best way to tell is always by trying it out at your local store. Another way is to read reviews or watch them on YouTube for the particular phone you are interested in.
8. Ports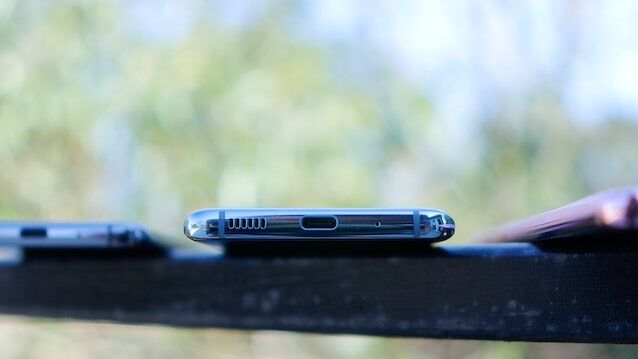 Source: Unsplash.com – @rmrdnl
Besides the charging cable you would use, the type of charging ports provided in a phone also equal how long you need to charge your phone. Typically, a USB-C type of charger would give you less charging time.
More than that, an audio jack is also something you need to pay attention to, as most smartphones these days have decided not to include it anymore. If wireless headphones or earphones are not your forte, you will also have to consider this when finding a new phone.
9. Phone's Build
The phones in the market today are typically divided into two. The ones that are made of plastic and the ones that use metal. Though, there are some exceptions, with phones that also coated their panels with the glass.
If you are rather clumsy, metal and plastic phones are your best friends. But today, you can also use a phone cover that could not only increase your phone's durability but also make the phone more like your own.
Finding a smartphone that not only has everything you need but also fits well in your pocket can be a bit tricky. However, you can list the phone features you need and then identify the ones that need to be a priority and the ones that you can still compromise on. After that, all you must do is pick a phone that suits your preference and enjoy your new phone!