Are you trying to find the best study application in the market? Are you struggling with the library lines and want to study in the comfort of your home? Then here is an article to help you out. Through research, we have come up with a list of the best educational applications to use. Don't forget to pay for dissertation paper and any other type of a paper until you check apps for your studies.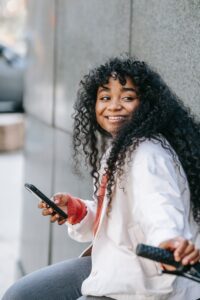 Google Classroom
It is an application that saves teachers and students a great deal of work. The application acts as a platform where teachers can post assignments, receive back the assignments, and grade them accordingly. It can also be used to disperse announcements, giving remarks, resource sharing, and more. It is a virtual class. The app is easy to use as the teacher only shares a link that the students use to join the virtual class.
Features
Communication is enhanced

Organization is improved

The grading process is faster
edX
It is an application that offers online courses. The app is inclusive of courses top courses such as linguistics and computer science. The certificates offered after taking a course in this platform can be used to build professional careers.
Feature
comprised of video tutorials
quizzes are interactive
handout study materials
Khan Academy
It is an application comprised of video tutorials to help in learning. The video tutorials are in the form of a tutor writing on a board and then explaining what they are writing. With the combination of visual and audio explanations, you are guaranteed to grasp the concept faster.
It also provides a course that helps in the preparation of SATs, LSAT, MCAT, and more.
Features
Multiple language teaching

Tracking progress

Exercises for practice
Duolingo 
Are you interested in learning a new language? Then here is an application that will help you out. It teaches a lot of languages ranging from Mandarin to French and Latin. It incorporates games and pictures to help you understand better. It has a smooth transition and progression to make sure you do not get stuck. It has a progress and performance tracker for insight.
Features
It has over thirty languages

Interactive narratives

Discussions in form of discussions

Competition in terms of leaders boards

Events for learning languages
Remind
Do you ever get left behind in terms of school activities? Then here is an app to solve that problem. Remind connects the whole class including teachers and students through a link. The app then provides reminders to the members on the class activities. It can also be used to share photos, assignment submissions, and much more.
Features
Messages are instant

Seventy languages chat translation

Share fliers, photos, and handouts.
Photomath
Are you troubled by mathematics? Then worry no more, photomath is the app for you. It is an app that helps students solve complex questions easily. All you have to do is take a photo of the question and the app gives you a solution with a stepwise explanation
Features
Instructions are animated

Scan handwritten or printed problems

It does not require internet access
Conclusion
Finding the perfect educational app is usually a hassle for many students. But after going through this article, I hope you have found an application that can help you. All you need to do is download it and say goodbye to library lines.