Want to learn about the ways to boost your business? More and more people search the Internet to find local businesses, making the yellow pages increasingly obsolete. You should already have a website for your local business to make sure your business stays competitive in the digital age. Once you have a website, making it popular for the particular service or product you provide is a lot more work than you realize.
However, there are some basic tactics you can do to make sure your website reaches people looking for your services locally. Local search is not nearly as competitive as the global search market. Search for "plumber" and then search for "Orlando plumber" to see an example of this dynamic. Here are some simple ways you can optimize your local business website to outrank competitors in your market with very little effort.
Let's look at the ways to boost you business online presence.
Submit Your Business To Google Local.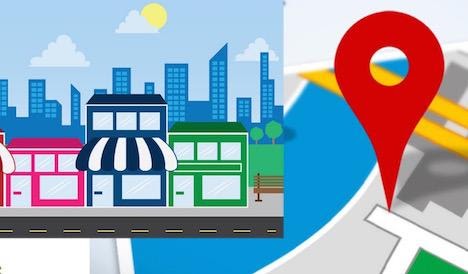 Over 60% of all searches done in America happen through Google. Google Local is a business directory for local, small businesses. Every time someone searches for a product or service on Google maps or Google your business will show up at the top of the search results along with other businesses in the area who have submitted themselves to Google Local. It is the major way to boost your business locally.
Add Your Company Name, Address, And Phone Number To Every Web-Page
The search engines recognize the addresses from websites and add them to their index. Using a standard format like this one will help you get picked up easier by the search engines:
Your Business Name
123 Main Street
City, State, ZIP
(123) 456-7890
Add Google Analytics To Your Site.
Google Analytics is a free script you place on your site that allows you to track important visitors' data and activity on your website. Knowing how your website gains visitors is critical in optimizing your Digital Marketing Strategy. You'll quickly be able to figure out what campaigns are working and how well they are working. This marks as the effective way to boost your business.
You Will Also Love To Learn About 10 Awesome Growth Hacking Tools to Sum Up Business Output
Double-Check Your Page Titles
Page titles are one of the most important on-page search engine optimization factors for search engines. Search engines use this information to determine what your website is about and whether or not it is relevant to a particular user search. Titles such as "Homepage" and "Welcome" do not tell the search engines anything useful. However, a title like "Atlanta Florist" or "Chicago wedding planner" tells the search engine exactly what your website is all about. Make sure to keep the titles under 65 characters and use your most important keywords first.
Submit To Other Free Search Directories Such As
Yahoo!

Live/MSN

Yelp

Yellow Pages

Super Pages

City Search

True Local
Also search the Internet for directories related to your particular niche. For example, podiatrists have a directory at podiatrist.com.
Optimize Keywords
Write down any phrase that comes to mind when you ask yourself, "What would I search for if I was looking for a business that does what I do in my area?" These phrases and words should become target 
keywords for your website. That means you'll want to optimize your site to feature these keywords as much as possible in the title and H1 tags, Meta description, and page content. You don't want to overdo it and stuff your site with keywords, as most search engines will penalize you for trying to cheat the system. Just try and find a nice balance.
Another tactic is to link within your website using these keywords. For example, if you have a florist business in Atlanta, and your website has a Home, About and Contact page you can rewords these to "Atlanta Florist Home" and 'About Atlanta Florists" in the title and H1 tags and links.
Create Webmaster Tools Accounts
Google, MSN, and Yahoo! each provide webmaster tools to help get your site optimized and properly indexed. Create an account with each of the three and you can see how each search engine sees your website, errors they spot, and you are able to submit your website's information to them.
o Google Webmaster Tools
o Yahoo! Site Explorer
o MS Webmaster Center
You Will Also Love To Learn 8 Growth Hacking Strategies To Boost Your Business In 2020
Create A Sitemap
A sitemap is quite simply a map of your website. When first indexing your website, a search engine will use the sitemap to find out where everything is on your site. Sitemaps utilize a standard XML format and you can build one for free at XML-Sitemaps.com. After you have built your sitemap you can then submit it to Google, Yahoo, and MSN through their respective webmaster tools.
Validate Your HTML
Having the syntax of the code of you website validated lets the search engines know your site is structurally correct. The W3C Markup Validation Service is free and will point out any errors in your HTML code.
Add Video
Internet video is rapidly becoming the future of how products and services are being marketed on the Internet. Any business who has successfully used video will testify to the huge increase in web traffic they've received as a result. Video is not expensive or particularly complicated to do and implement on your website. More importantly, you will need to submit your video to over 40 video sharing websites like YouTube and Metacafe to really gain the true benefit of online video. There are services out there that will produce and promote your online video for under $200, so if you're not up to doing it yourself it is recommend you seek one of these video service providers out.
These tips are designed to be a starting off point for getting your business the most exposure online organically. Granted they are ways you can pay to advertise your business, but many small businesses should first try to boost website visitation through organic, free traffic first. Most of the advice shared here can be done very quickly and with little technical skill. Get started today so you can take advantage of the "new" Yellow Pages: the Internet.
Author Bio – Ajay Dalal is a content writer and a copywriter who specializes in writing marketing blog Technology and sales pages. He often writes for Dricki, and  Digital Junkies and explores new technologies to share his knowledge through writing.