Video games are successful in attracting children's attention and making them spend long hours playing games, especially online. So it was inevitable that developers would soon create games that help young ones through their educational journey. Among the huge library of educational games, there are a few that stand out. Here are seven of them.
1. Learn the Basics with Fish School HD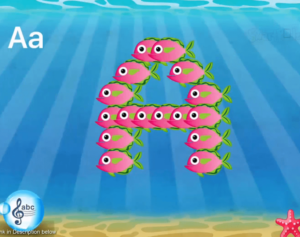 Image Source: https://www.youtube.com/watch?v=f7Mu1FBlv9Y
Fish School HD, which is also known as Fish School – 123 ABC for Kids, is a fun learning game for kids around the age of two to five years old. It's an award-winning app for mobile phones that aim to teach kids the basics of counting and the English alphabet. The game features colorful fishes forming different numbers and letters for toddlers to recognize. It's a simple and fun game that can be a toddler's introduction before they are old enough to go to school. 
2. Enrich Vocabularies with Wordscapes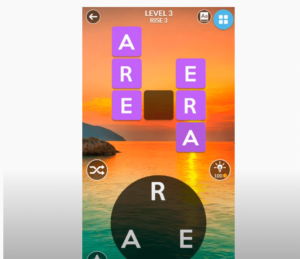 Image Source: https://www.youtube.com/watch?v=SefEAOTznL8
Wordscapes is one of the popular word-puzzle games available in the mobile market. It's a game that fused the concept of Boggle and crossword puzzles. The challenge for players is to form every word in an empty crossword using the letters in the circle. This is a great game for kids around the age of 10 and up, and it's a great tool for them to broaden their vocabulary. It features over 6,000 crossword puzzles, which gradually increases its difficulty as the level increases. 
3. Where on Google Earth is Carmen San Diego?
Image Source: https://earth.google.com/web/@35.358062,138.733637,3572a,18275d,35y,-18h,47t,0r/data=Cj0SOxIgYmU3N2ZmYzU0MTc1MTFlOGFlOGZkMzdkYTU5MmE0MmEiF2xtay0wLTItMi10b2t5b19mdWppLS0yKAI
Anyone who spent their childhood in the mid-'90s may be familiar with the television series titled "Where on Earth Is Carmen Sandiego?" It's an interactive television series like Dora the Explorer, where the audience interacts with the characters on the screen by answering a few questions.
Now the classic TV series is back, but this time as an online game titled "Where on Google Earth is Carmen Sandiego?" instead. Players will use the Google Earth app to track down the international thief Carmen Sandiego. It's a fun and interactive browser game that aims to teach children the different landmarks in the world. 
4. Let Creativity Flourish with the LEGO® Creator Islands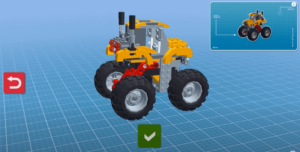 Image Source: https://www.youtube.com/watch?v=F-PZSWsU9n0
Most kids know about Lego. It has always been a tool in honing a young mind's imagination by giving it the freedom to create all sorts of things using its colorful blocks. Now, you can take that imaginative experience to your PC screen with LEGO® Creator Islands. It's a free-to-play building simulator where your task is turning an island into a lego paradise. The game offers the same creative freedom your kids have while playing with actual lego blocks.
5. Test Your Kids' Imagination with Scribblenauts
Combining both vocabulary and creative imagination in a game is what Scribblenauts Unlimited is about. It's an immersive puzzle game where things materialize inside the game using the words players input in. As a player, your task is to help Maxwell, the game's protagonist, in solving puzzles by conjuring objects that can help him.
Kids can test how far their imagination can take them by combining a few words and phrases to summon objects. Imagine having items such as a backpack helicopter or a bearded mermaid. It's a perfect and fun game for children to learn phrases and wordplay.
6. Explore New Worlds with Animal Crossing
Socialization is a must for every kid, especially in the development stage. And while there are a lot of online games out there to help them socialize, nothing is as fun and safe as Animal Crossing by Nintendo. It's a social simulation game where players take on control of a customized human avatar in a world filled with animals. It's an open-world game where kids can interact with the villagers and perform various activities. Another feature is visiting other Animal Crossing towns and participating in multiplayer activities.
7. Be a Math Wiz with Prodigy Math Game

Image Source: https://www.youtube.com/watch?v=yB9gv8SPN_I&t=353s
Combining all concepts of education, interaction, and immersive fun is Prodigy Math Game. It's an online multiplayer role-playing game that aims to teach children math through the concept of video games. Players take on the avatar of a wizard and explore the virtual world, fighting enemies with spells that can only be cast by solving math skills. The game has over millions of users, and it has been used by teachers around the world as one of their primary math learning tools.
There are a lot of other educational kids' games on PC out there, and the selection will only grow as teachers and developers continue to find ways to integrate digital media with learning.As technology continues to evolve, so will the library of great educational online games for kids.
Author's Bio
Jonathan J Kingston is a video game enthusiast, gamer, and a veteran video game news writer for Games.lol. He spends his free time hunting for free game sites and testing their reliability.