"Stay Home, Stay Safe!" the instruction that we have read, heard or told a thousand times is the past few days. For some people, it is hard to remember since how long they have been stuck at home. This situation has become so tiresome that there are no more couches left at home where we haven't laid down for hours thinking about what to do. You may have come up with amazing business ideas, but you cannot make them a reality.
Under such circumstances, when you are not used to staying at home all the time, you can relieve your stress by playing the games that you never found time for. If you are mentally tired, we can suggest a few free games that you can play on your very own smartphone, anytime!
Why Choose Games?
Choosing games to spend your free time can be fun. Are you bad at cooking but fond of doing so? No worries because your problem is solved. Download a cooking game on your phone and cook everything you want. This will not only make you spend your time with something that interests you but also motivate you toward learning what you couldn't.
Not exaggerating, but there is even a possibility that your cooking skills can be increased and you can actually be a chef due to the confidence that the game will benefit you with. Just like this, there are many other things that games can motivate you to do so. You can be a better sketcher, a better writer, a better brain games expert, a better footballer, and so much more that you can only know once you enter the gaming world.
WARNING!
There are 90% chances that you have played at least one game once in a lifetime. There are even more chances that you are going to get completely addicted to the game that you choose after all the effort. If you have started a game that interests you, your addiction to it will keep on growing. There is no way out! Especially while going through this pandemic, you are most likely to start a game and would never want to uninstall it. There are also AI systems integrated into such game apps that make the user experiences so satisfactory that they become a part of their daily routines.
In the upcoming times, the world will probably not see any decline in the number of people playing games. According to a recent study, the number of mobile game users is ever-increasing.
Checkout the List of Best Games for Quarantine
Now we will list some of the popular, trending, and interesting games of the time that will not make you regret your choice.
This is an amazing application that you can install on your smartphone. After installation, there is a new world of brain games inside this app that you can find. This is an all in one app. Once you download it, you can choose any section of your choice and play it with all your will. There is a series of brain teasers that never let you get bored but improve your thought process in a very positive manner.
There is another option if you get bored with the matchstick matching section of the game, you can turn on the block fixing section that will refresh you with its bright colors. Hence, if you are interested in using your brain to solve problems, this game is the best option for you. It is going to be your best friend until the lockdown ends. It can also help you in putting off your stress and enjoy the time you have at your time to the fullest.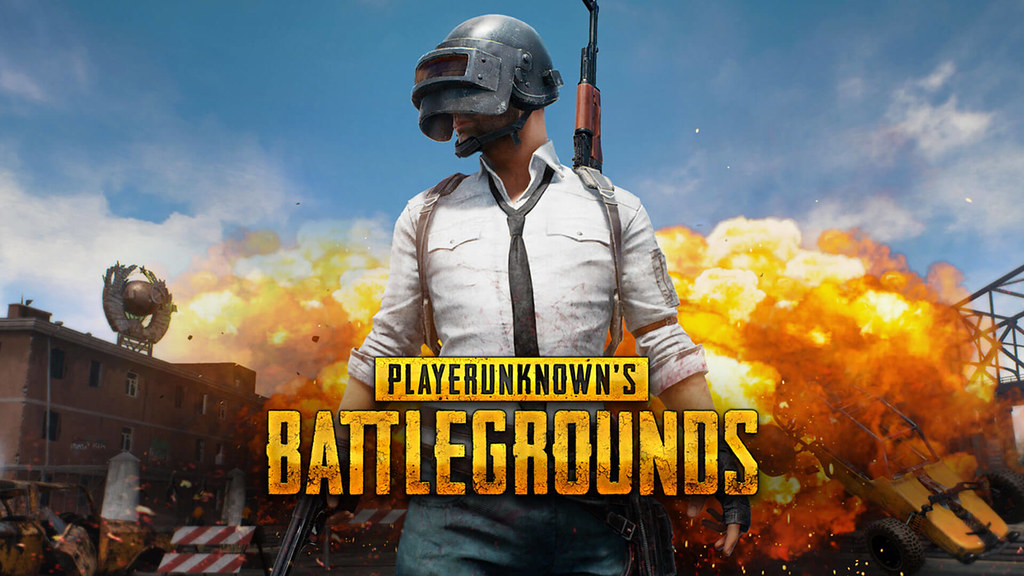 If it seems that you are unfamiliar with this game, then the assumption is wrong. We are talking about the game that gained its popularity with the name, PUBG. This game has surprisingly gained popularity in a very short period. It is a social game that connects people from all around the globe. However, it has also been banned in some countries due to its addiction to young people and some harmful strategies it applies. In this game, the players land on a field with parachutes and fight to save their lives and kill others. The players also collect guns and suits to make themselves stronger in the battleground right after landing. The best thing about this game is that you get all these features for free. Not only on your mobile phone, but you can play this game on your pc, or PlayStation event.
Ludo is an indoor game that has been a part of South Asia's entertainment for years. A good man, Vikash Jaiswal, came up with this amazing idea of digitizing this game so that it can be played globally. Now, most players from this game belong to India, Pakistan, Turkey, Bangladesh, and even Saudi Arabia. This game revolves around tokens. Each player has 4 tokens with which he has to reach his own house. The attraction in this game is increased by the collection of coins, dice cards, and gems. The players can play with people all around the world, and also can play with people from their social circles. The app can also get connected with social sites. The AI system of the app makes it more addictive. The game has an offline playing system, which means that if your internet connection drops during a game, the AI would continue your game and will not let it stop in between.
4) Golf Simulator

We all want to stretch a bit or have a full workout without leaving the couch. Thus, immersive games are there to help us break a sweat. But with a golf simulator like the Garmin R10, one can get more than simple exercise and entertainment. This gadget has enough features to train an aspiring golfer and would gratify any enthusiast with the chance to experience breathtaking courses worldwide. Its 42,000 built-in virtual fairways should generate thousands of immersive gaming hours.
Mobile game apps also allow you to play esports. For instance, if you are an exemplary football player but cannot go to the football field because of the lockdown, you can simply download Soccer Play 2020 to satisfy your hunger. Other than this, if you have always wanted to be a good cricket player, but the thorns of life never let you do so, you can use this free time in learning to play cricket on your smartphone. Not only this, but esports include many other sport game apps such as table tennis, squash, and even gymnastic practice. Like all the other game apps, these e-sport game apps are addictive and can consume the whole of your time. Beware, but be young forever.
Are you missing your pool-table parties with your friends? No problem at all. This evergreen game has also been digitalized so that the audience never feels setback. In this game, there are usually two players. The one who calls all the pockets and reaches pocketing the black ball at the end is considered the winner and is awarded coins. However, it is not as easy as the real challenge is to stay safe from fouls. The more fouls a player commits, the lesser are the chances of him winning.
Learn How to Play 8 Ball Pool
The game also offers mini-games to get your attention and award you with coins. Inside the game app, a shop also exists where you can buy different cues, colors, sticks, and even coins. No need to worry, you can get all these without spending money too. You can always get these coins by winning games and attaining more worth. You can increase your level as you carry on gaining experience through the matches.
Clash of Clans is another famous game of all time. It is also a social game that connects people from all around the world. In this game, the players are required to build clans and armies. As the word army indicates, the clans are made to fight with other clans. The users can talk to each other in groups and can invite their social family to come and play with their clan. The game builds a supporting environment and does not support any harm to any individual. Another attraction for the players is again the collection of coins. The more coins you have, the higher rank you get to. The higher your rank is, the better community you will meet with. Also, having more coins opens more opportunities for you as a player. For instance, you can extend your field to a greater extent by buying more buildings in return to your coins.
In Conclusion
All these games mentioned above are going to prove to be your best friend in these hard times when you cannot even shake hands with your friends. No matter what interest you have on Earth, you can always get a digital form of that. These mobile games offer wonderful opportunities to all of us as the technological advancements never let you down. Apart from these games, you can also learn new languages by downloading popular apps like Duolingo. Multiple applications are available for video calls too, during this pandemic, to keep you connected with your loved ones. Stay safe and get closer to your friends and family by joining and challenging them on these mobile game apps that are mentioned above.