Are you looking for the essential plugins that help you optimize your WooCommerce store?
Plugins are the best part of building an online store using WooCommerce. They allow you to add new features and expand your business.
There are many free and premium plugins that you can use, but not all of them are good. So, finding the best WooCommerce plugins for your eCommerce website can be challenging.
For this blog post, we've selected ten of the essential WooCommerce plugins for your store to boost sales and grow your store.
What to Think About When Considering Best WooCommerce Plugins
Once you install WooCommerce, you may find that your online store needs additional features.
In most cases, a WooCommerce plugin isn't all you need to run a successful store. You can charge a monthly fee, sell tickets, or include additional products.
Many great eCommerce features are not offered in the WooCommerce plugin. So how do you decide which other plugins are suitable for WooCommerce optimization?
Below are some tips:
Set the purpose of your website.

Ask yourself what is missing in WooCommerce to run a good business.

Consider finding a WooCommerce theme that meets these requirements.

If the theme does not help, look for the best WooCommerce plugins and extensions.

Either buy bundles to save money and prepare for the future or choose individual packages to save money and stick to the essentials.
Your decision largely depends on the features you want to add to your WooCommerce store, so make sure you know exactly what your customers expect from a purchase.
10 Essential Plugins for Your WooCommerce Store
1) OptinMonster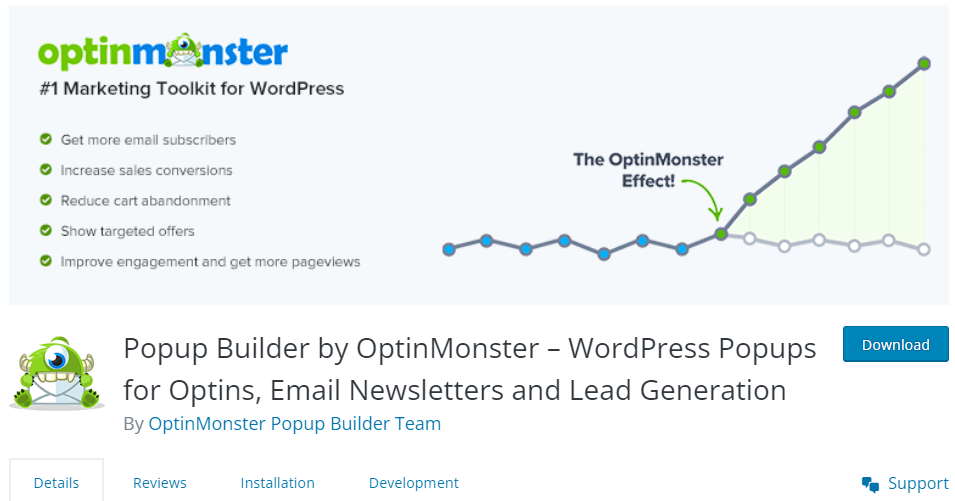 OptinMonster is the most powerful conversion software on the market. This will help you convert site visitors into subscribers and customers.
You can use it on your e-commerce website to reduce cart abandonment, increase sales, grow your email list, display messages, modify online orders, increase sales, cross-sell, and more.
While the main website does not have a free plan, you can get a free copy of OptinMonster by installing and activating their WordPress plugin. You will see an option to create a free account with the plugin.
2) Custom Product Labels and Badges for WooCommerce
Custom product tags and tags for WooCommerce by Motif Creatives help you create product tags or simple ones. WooCommerce Product Badges provides an easy-to-use interface for using custom icons for WooCommerce products. You can add tags to the selected products/categories or replace product tags.
3) All in One SEO (AIOSEO)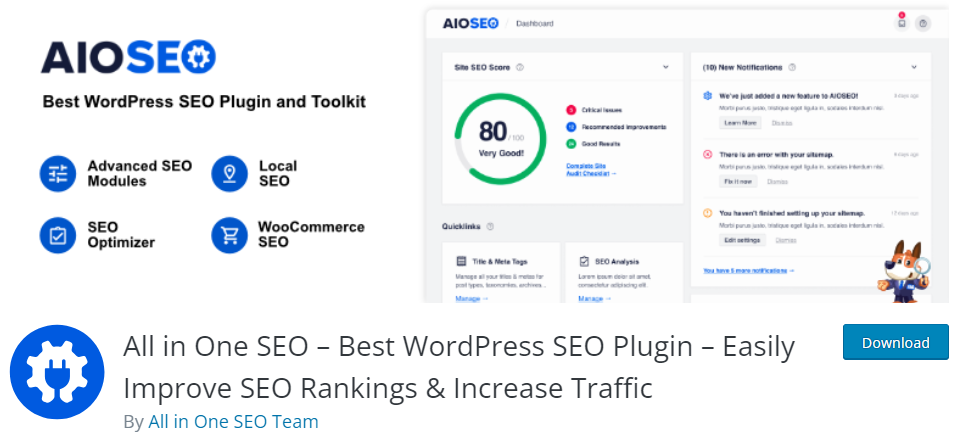 AIOSEO is one of the best WooCommerce plugins to improve search engine rankings.
Millions of intelligent business owners use AIOSEO to improve their search engine rankings and drive qualified traffic to their WooCommerce eCommerce sites. And the growth of every successful business depends on repeat business.
After all, you can increase your sales if you make it easier for customers to find your store and products. AIOSEO has many powerful SEO features and tools to help you do that.
The plugin also has special features for WooCommerce SEO. This allows you to quickly optimize your product page to connect with your customers.
4) WPForms
WPForms is a simple and user-friendly plugin for WordPress. It allows you to create various online forms for your WooCommerce store, including custom forms such as order forms, polls, and chat forms.
With WPForms, you can quickly create a beautiful contact page for your WooCommerce store without coding. Customers can contact you through your contact page when they want to ask you.
You can also create polls to improve the user experience or set up interactive elections to offer a fun way to collect data and people's comments about your products.
So, if you are looking for the best WooCommerce plugin for creating forms, WPForms is the best choice.
5) PushEngage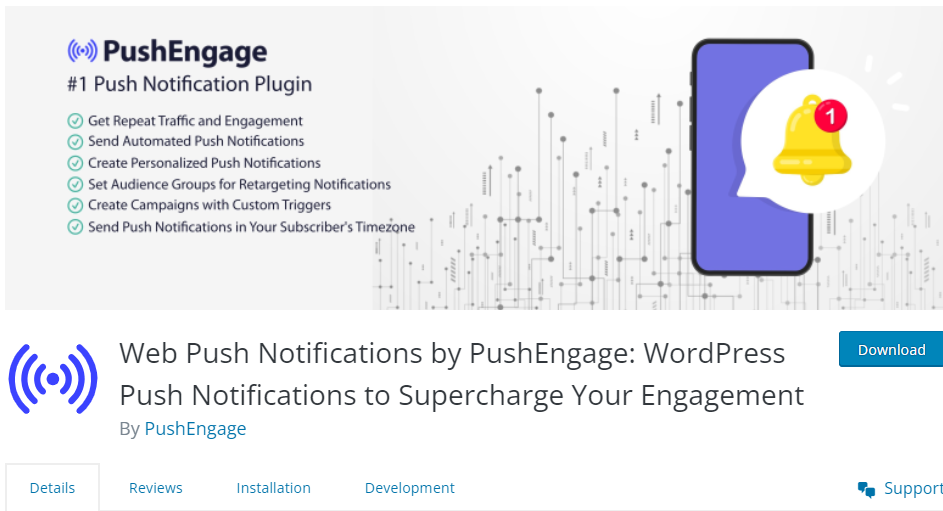 PushEngage is the world's best email marketing software. These small messages stay on your subscribers' browsers even when they're not browsing your site.
This means you have direct access to your customers and can share company updates, new content announcements, webinar information, events, etc. sales lights, coupons, special offers, etc.
In addition, with PushEngage, you can set up "ride" campaigns. These automatic messages will be sent to your new or existing subscribers. You can also organize your contact lists into "categories" to personalize your offers and increase sales.
Another benefit is that you don't ask subscribers for personal information (such as name, email address, or phone number). Instead, you will ask users to "authorize" this information with a button. Then you can send them different messages and calls to action (CTA) to increase conversion to your website.
6) WooCommerce Direct Checkout
Online shopping makes things easier. Checking out is what makes customers happy and shopping. Customers often get frustrated with the lengthy checkout process and, in many cases, leave the store without making a purchase.
So, it's easier to sell conversions if the buyer is given a choice right on the product page. WooCommerce Direct Checkout is a sales conversion process. This will allow your customers to skip the checkout page and go to the purchase page directly from the product page.
7) Advanced Coupons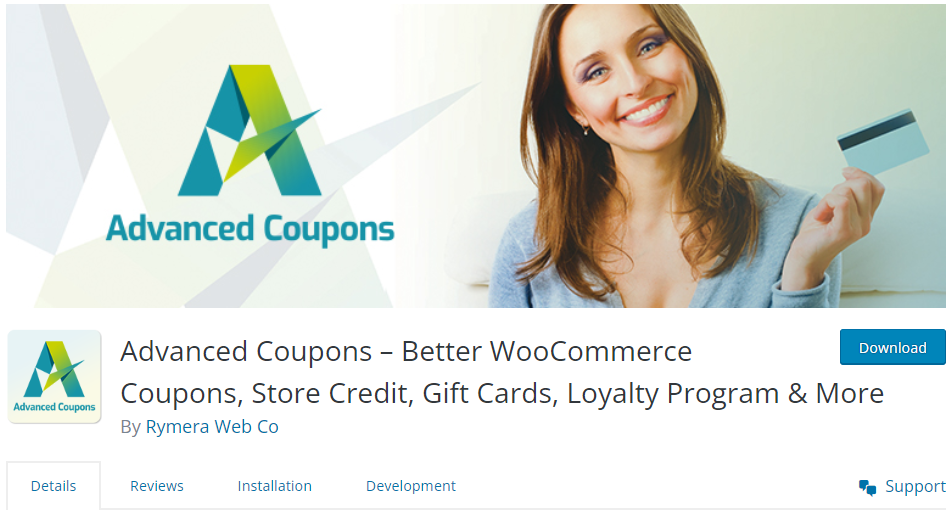 Advanced Coupons is the one of the best marketing plugin for Woo store. It includes a list of features that allow you to create the best and most exciting coupons. You can make BOGO offers, coupons automatically adding items to your cart, loyalty programs, sales discounts, and more.
8) WooCommerce Image Zoom
Let your customers get up close and personal with your products with WooCommerce Image Zoom. This setting increases conversions and reduces returns by allowing shoppers to see larger product images before they buy. Large prints are only loaded when the user enlarges them, so this plugin will keep your page time going.
9) WooCommerce Wholesale Suite
WooCommerce Wholesale Suite is a set of three plugins that make it easy to set up wholesale prices in WooCommerce for wholesalers and other businesses.
You can easily show wholesale prices to wholesalers. You can also set a minimum amount they must order for a discount. At the same time, you can still offer your regular prices to customers.
10) AffiliateWP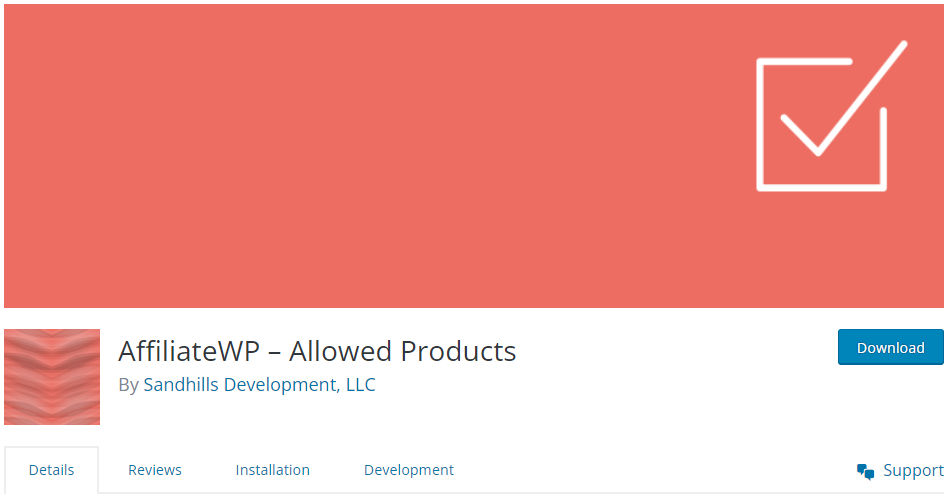 An affiliate program helps you grow by offering affiliates a small percentage or special fee to increase sales on your website. There is a reason that most eCommerce stores have an affiliate program – it creates an army of people who will create content to promote your store.
The AffiliateWP plugin allows you to create your affiliate program without paying an affiliate commission. AffiliateWP has built-in support for WooCommerce, so you don't need to hire a developer for coding solution.
You can also create special coupons for partners and automate payments to save time. If you're interested in using affiliate marketing to grow your WooCommerce store, this is a must!
Conclusion
While there are indeed over ten plugins that can make WooCommerce stores successful, these ten must-have plugins are more than a solid foundation that will help your store no matter what you sell or how you might use WooCommerce.
If you use these plugins as a foundation, your store will have a strong head start regarding marketing, conversions, security, and operations. You can add extra features from there to meet your store's needs.